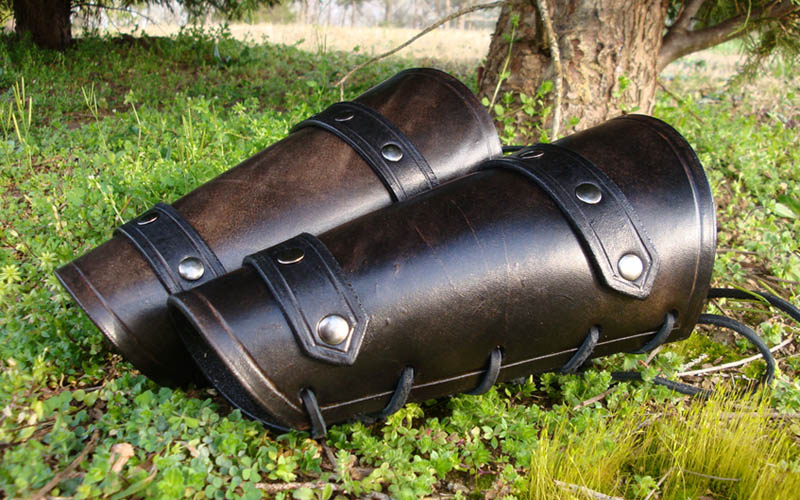 Night Rogue Bracers
$49.95
---
Measures approx. 7-1/2" long.
Strong latigo lacing!
---
Worn by the dark assassins of the night. These bracers are reinforced with black bands attached with rivets and tie up with only the strongest of leather lacing. They definitely won't come off in battle! Antique stained to give them a natural weathered look.
---